Netflix binge watching for over a year could have you graving for something different. You may have already seen many of the great new shows and movies. Perhaps, it's time to see something new or better yet watch an old movie that simply never grows old. There are some movies you can watch over again, and again, and again… No matter how much time passes, they're so good and relatable that they're just as relevant today as they were when they first hit cinema. These are called the classics.
Rain Man (1988)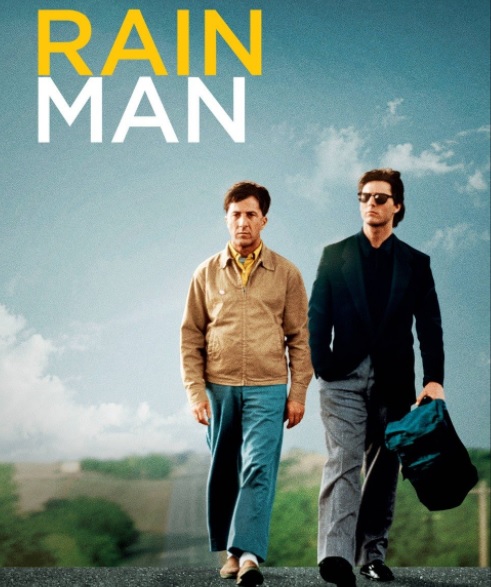 Rain Man remains Hollywood's only runaway success with an autistic character. No film or TV show involving character with autism has matched the commercial and critical success of Rain Man, and this has allowed it to attain a unique place in the history of film making. As a beginning for autism on screen, Rain Man deserves applause. It gave autistic people a visibility that had previously been denied to them. In one fell swoop Rain Man achieved almost overnight the kind of representation that parent advocacy groups had been working towards for decades. Its fitting that April is Autism Awareness Month and Rain Man makes it to the top of the list of movies to watch.
Available: Netflix
The Sixth Sense (1999)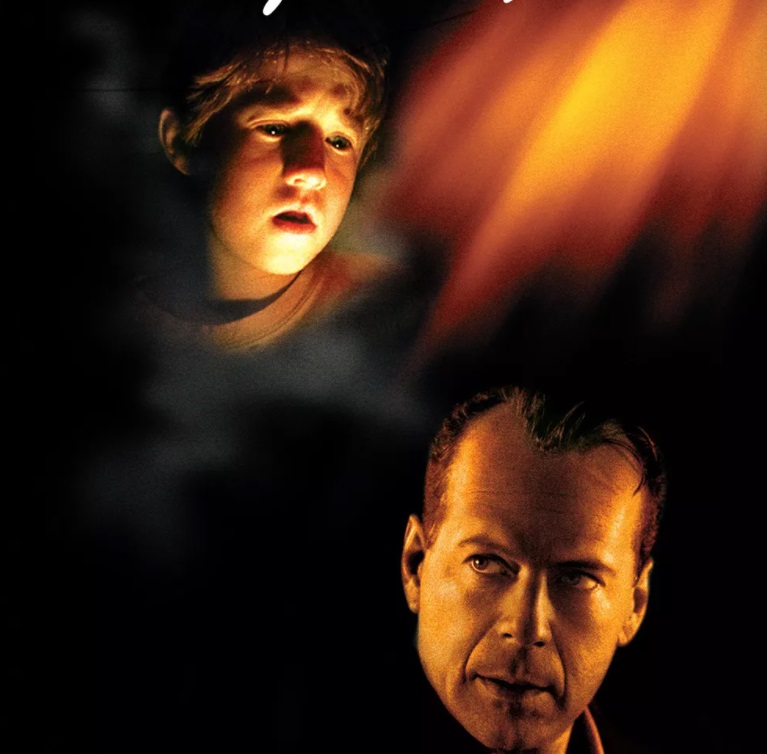 In case the arguably greatest twist in movie history hasn't already been spoiled for you, let's just say this film is about a young boy who is visited by ghosts, and the only person he confides in is a child psychologist, played by Bruce Willis. It's a creepy thriller that will keep you hooked until the very end.
Available on: Netflix
She's Gotta Have It (1986)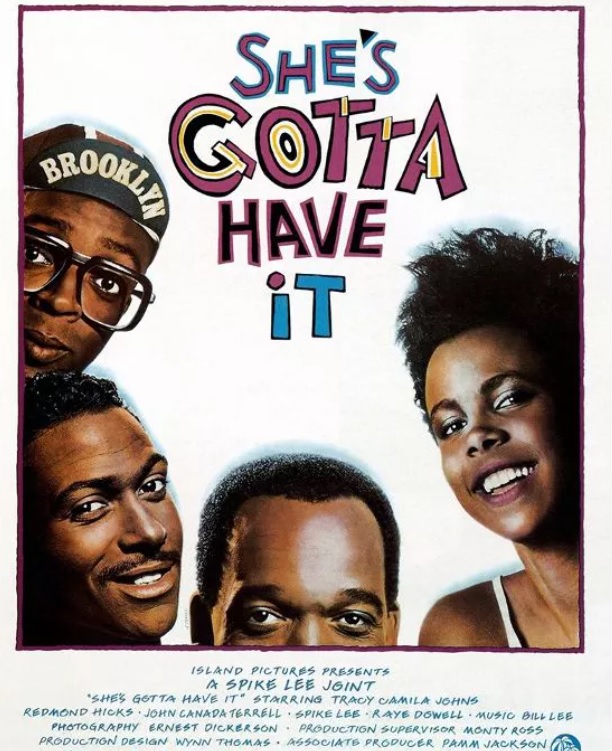 In Spike Lee's groundbreaking coming-of-age film, one woman pursues relationships with three different men. The movie is shot in black and white and portrays a woman who is unapologetic about what she wants. Each man she dates has something unique to offer, but Nola Darling (played by Tracy Camilla Johns) simply can't make up her mind.
Available on: Netflix
Daughter's of the Dust (1991)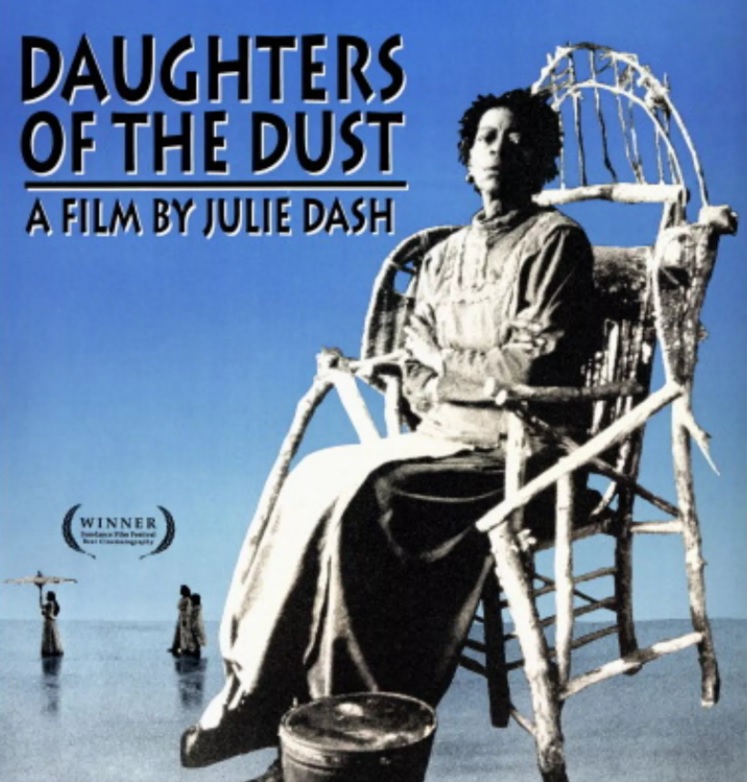 Set in the early 20th century, this film follows a family living in the Gullah community of South Carolina. Descendants of West African enslaved people, the family journeys north in search of a new life on the mainland. Intertwining narratives unravel in this modern American classic about family, love, and opportunity.
Available on: Netflix
Harry and the Hendersons (1987)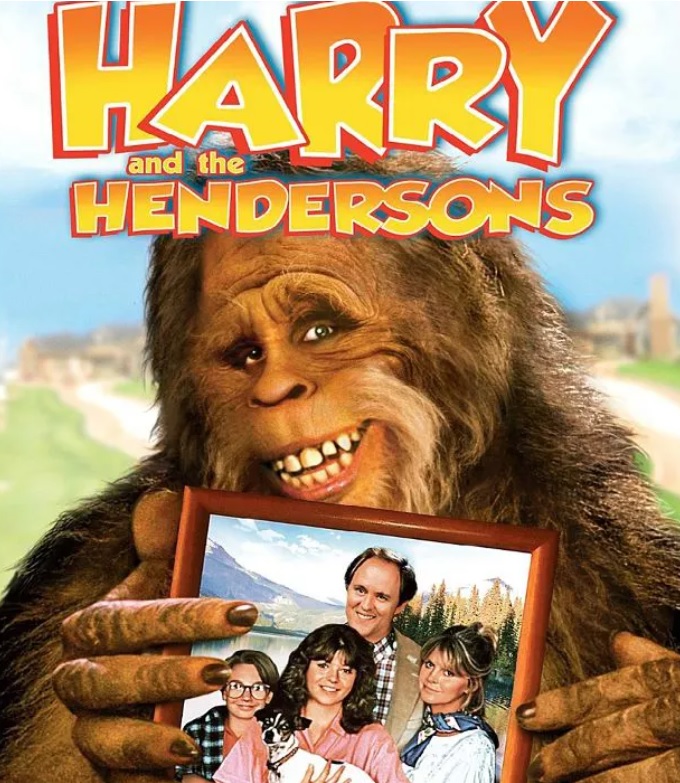 When a family accidentally hits a sasquatch with their car on the way home from a vacation in the woods, their lives are turned upside in this hilarious '80s comedy. Bigfoot turns out to be a sweet creature who the family names Harry, but keeping him a secret becomes a problem.
Available on: Netflix
Heathers (1989)
When the popular girl, Veronica (Winona Ryder), starts dating J.D. (Christian Slater), she is so blind with love; she doesn't realize that he's intentionally killing students while making it appear like a suicide. Case in point, her clique leader Heather Chandler (Kim Walker), who they "accidentally" poisoned. She eventually catches on and tries to stop him while also clashing with the group's new leader, Heather Duke (Shannen Doherty).
Available on: Netflix
Indiana Jones and the Raiders of the Lost Ark (1981)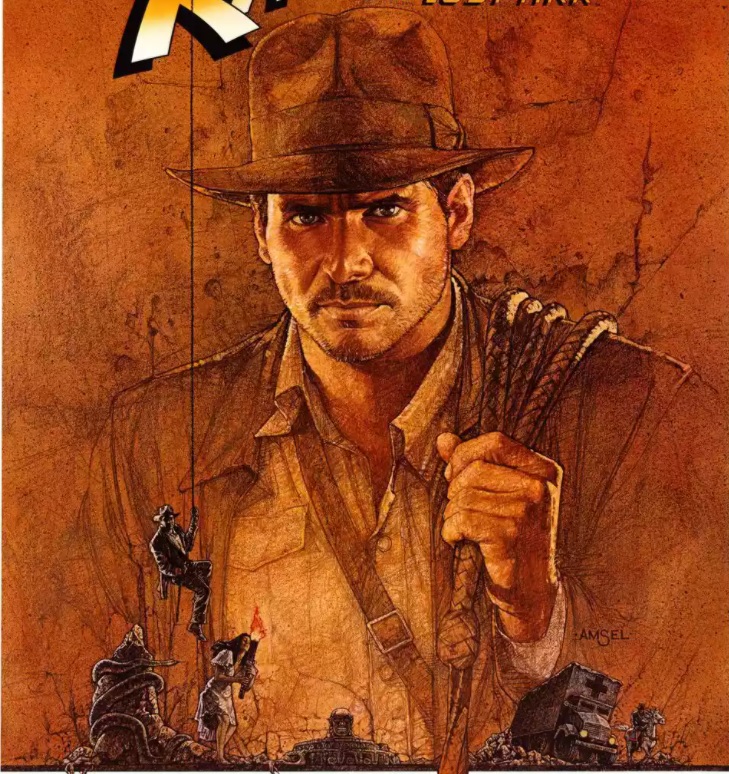 If you haven't already seen the Harrison Ford classic, consider this your opportunity. This is the first film in the cult-classic Indiana Jones series, so consider it a great starting (or revisiting) point. Indy is hired by the government to locate the Ark of the Covenant in this action and adventure flick.
Available on: Netflix
Four Weddings and a Funeral (1994)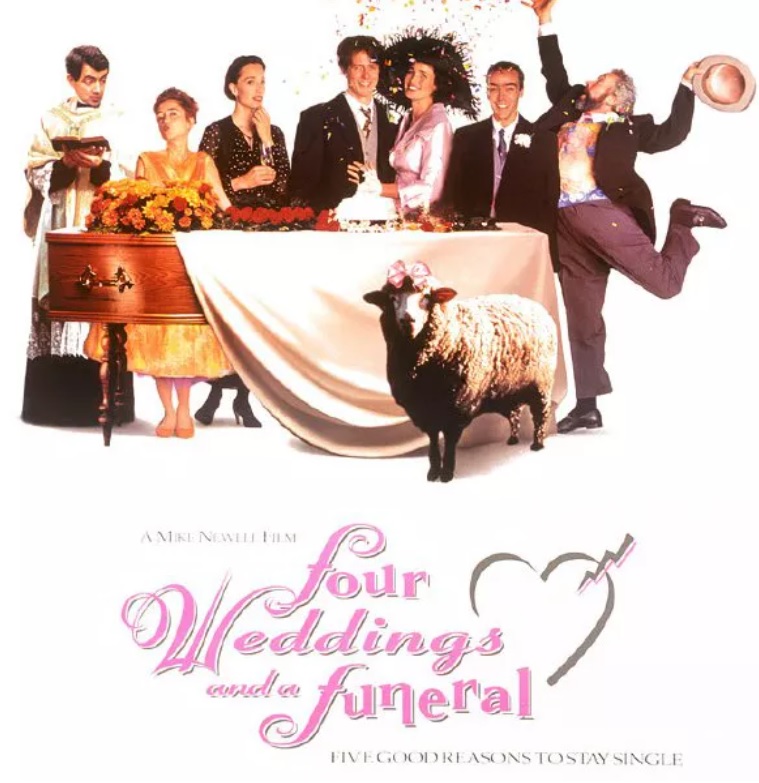 If Hugh Grant stars in it, we're there. This 90's comedy stars Grant as a commitment-phobe trying to reconnect with a woman about to marry a wealthy, but boring, man. It's a quirky rom-com you'll fall in love with.
Available on: Netflix
The Graduate (1967)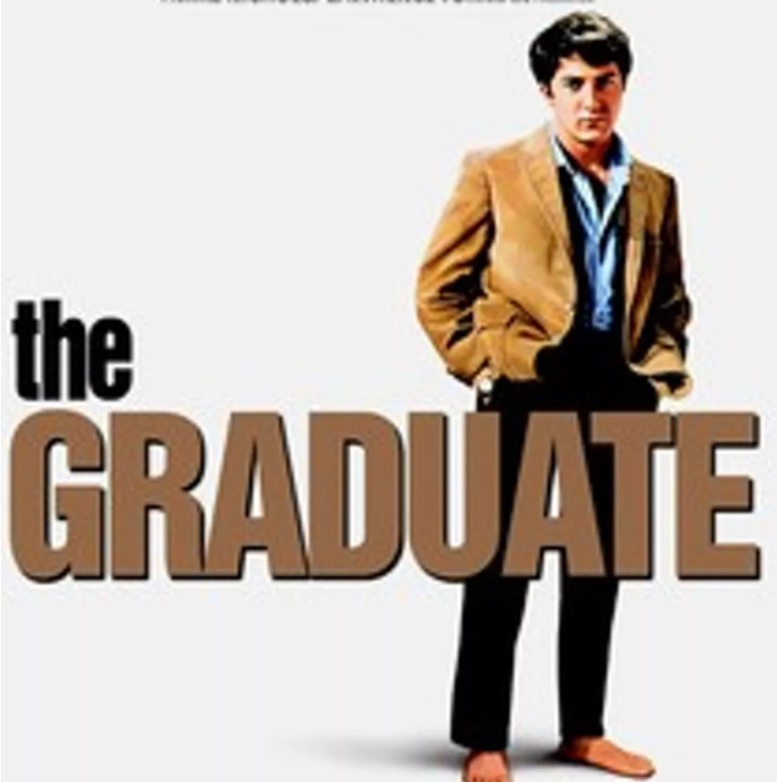 A young Dustin Hoffman floating in his Pasadena pool—that opening scene is so iconic that we can't think of anything that can top it. Between the melancholic Simon & Garfunkel score, iconic love affair, and resonant post-college mood, it's hard to pick just one reason we love The Graduate. It's innocent, playful and has a "forbidden love" angle that's fun to watch unfold. There's also plenty of room for laughter and delight.
Available on: Netflix
As Good as It Gets (1997)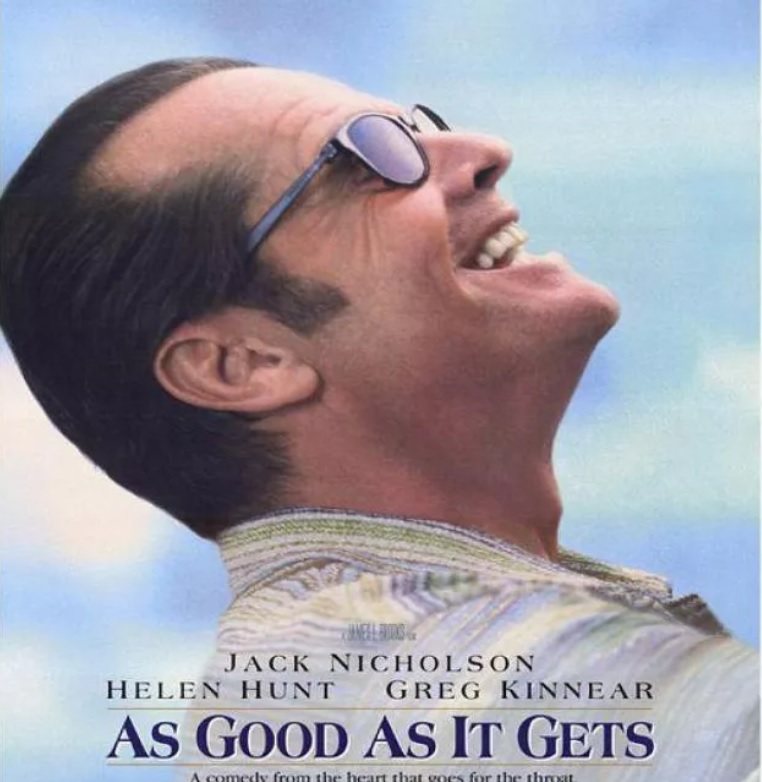 This film is a Jack Nicholson classic. The movie is about a self-obsessed author drawn to his neighbor, a stressed-out single mom, and it will make you feel all the things. Bonus: There's a totally adorable dog in it.
Available on: Netflix
Now and Then (1995)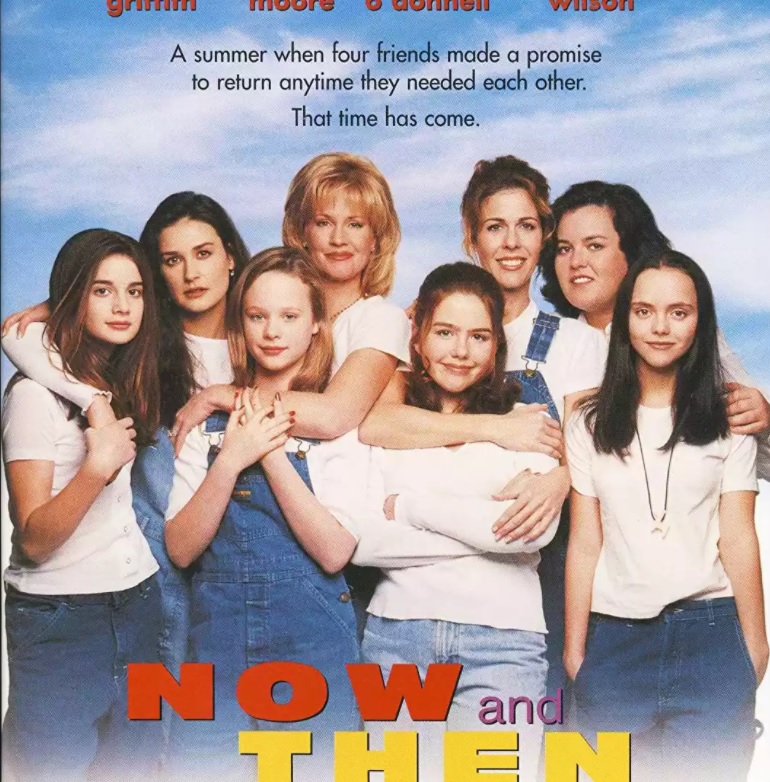 Your favorite 90's film has finally come to Netflix, and it's just as good as you remember it. The coming of age film is a hefty dose of nostalgia as four girlfriends recall a past summer they spent together in 1970. Get ready for the best of seventies music, fashion, and décor.
Available on: Netflix
Schindler's List (1993)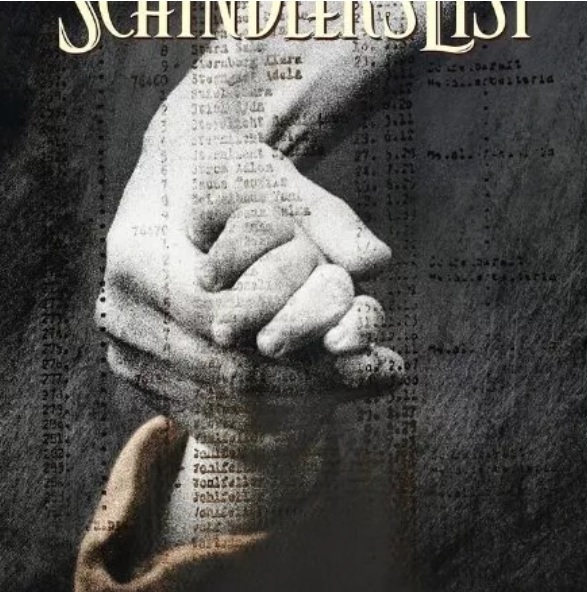 This true story, which is often referred to as a Steven Spielberg masterpiece, follows Oskar Schindler (played by Liam Neeson) as he eventually saves the lives of more than 1200 Jews during World War II. At the beginning of the movie, he's a businessman living in Krakow, Poland, and a member of the Nazi party. His connections allow him to open a factory, where he hires Jewish workers. But as the war escalates, he realizes that the factory can be a way to protect them. It's a difficult movie to watch, but its honest look at the horrors of the Holocaust is worth it.
Available on: Netflix
Little Women (1994)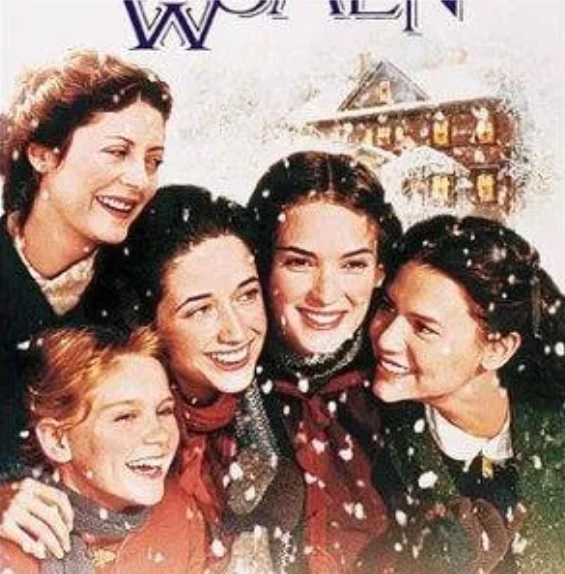 The classic novel is just as tear-jerking as a movie as it was as a book. Before Greta Gerwig's new adaptation, starring Emma Watson and Saorsie Ronan, hits theaters in 2019, revisit the classic flick on Netflix. The original version even earned Winona Ryder an Oscar nomination for her performance.
Available on: Netflix
The Bishop's Wife (1947)
This 40's flick stars Cary Grant and Loretta Young. When a bishop beseeches heaven for guidance on raising money to build a new cathedral, he's visited by Grant's character, who claims to be an angel. He eventually wins over the bishop's wife, and he then decides to challenge heaven.
Available on: Netflix
Pulp Fiction (1994)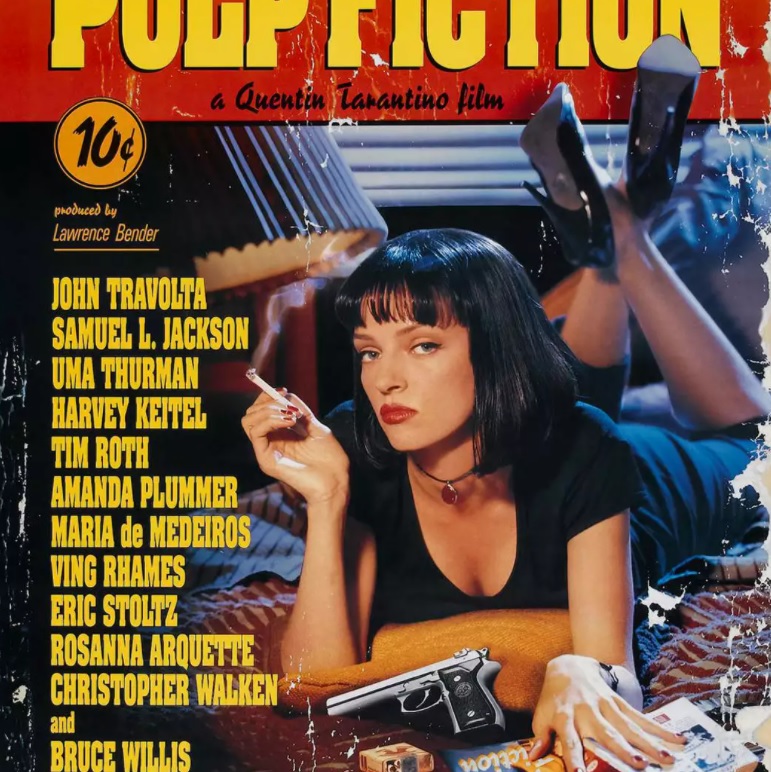 This classic crime drama, directed by Quentin Tarantino, weaves together stories about criminal Los Angeles. The main cast of characters? A hit man, his philosophical partner, and a washed up boxer. If you're a Travolta fan, you can't miss this film.
Available: Netflix